At MN Community Measurement, we believe data is powerful and we're using it to lead the improvement of health care in our region. We work with doctors, hospitals, clinics, insurance companies, purchasers, and state agencies to design measures. We then collect, analyze, and share actionable data on health care quality and cost.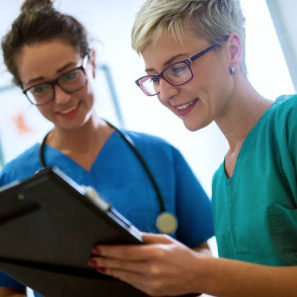 2000 – 2005

Health plan medical directors began discussing opportunities to collaborate on medical group performance reporting and agreed to pilot joint data collection and reporting for diabetes measures in 2001. The Community Measurement Project was formalized in 2002. In 2004, the first Health Care Quality Report and online performance rates were made available. MN Community Measurement (MNCM) was incorporated as a 501c-3 non-profit charitable organization in 2005.

2006 – 2010

MNCM gained a national reputation for its work in quality measurement and development of measures focused on patient reported outcomes. A new data submission process was created to gather data directly from medical groups and data was used for the first time for pay-for-performance through the Bridges to Excellence (BTE) program. Funding from the Robert Wood Johnson Foundation for the Aligning Forces for Quality grant program provided resources to launch MNHealthScores to make quality data available to the public. MNCM contracted with the MN Department of Health to support the Statewide Quality Reporting and Measurement System (SQRMS).

2011 – 2015

MNCM measures gained traction at the national level with measures adopted in the CMS Physician Quality Reporting System (PQRS), the Accountable Care Organization (ACO) measurement program, and the Meaningful Use program. MNCM made new strides in leveraging data to shed light on disparities in health care quality – releasing the first statewide reports on Health Care Disparities in collaboration with the Minnesota Department of Human Services. MNCM also published the nation's first statewide public report on total cost of care (TCOC).

2016 – Present

MNCM's recent history has been focused on continuation of its core measurement and reporting work, and advocating for the inclusion of MNCM measures in federal programs in order to advance alignment. MNCM is also engaging with the community to evolve the way measurement is done to reduce burden, increase timeliness, and make it more actionable – and to partner on innovation projects that address challenges in the way data is shared between providers and payers for population health management and quality improvement.
As a collaboration-based nonprofit organization, MNCM draws expertise and direction from a diverse group of leaders who represent a variety of health care stakeholders, including consumers.
    Officers
Board Chair - Joseph Bianco, MD, Director, Primary Care, Essentia Health
Vice Chair - Mark Steffen, MD, MPH, Vice President and Chief Medical Officer, Blue Cross and Blue Shield of Minnesota
Treasurer - Gregory Hanley, MBA, FACHE, CPHQ, Vice President Quality Management & Population Health, UCare
President & Secretary - Julie Sonier, MPA, President, MN Community Measurement (ex-officio)
    Members
Galen Benshoof, Enterprise Director, State Employee Group Insurance Program, Minnesota Management & Budget
Caroline Carlin, PhD, Research Investigator & Adjunct Faculty, University of Minnesota, Department of Family Medicine & Community Health
Molly Clark, PharmD, MHA, Vice President Safety, Quality, & Population Health, Allina Health
Nancy Evans, Senior Manager, Benefits, C.H. Robinson
Craig Helmstetter, PhD, Managing Partner, APM Research Lab, American Public Media
Anne Katherine Hust, MD, MPH, Medical Director, Hennepin Healthcare
Steven Inman, MD, Pediatric Services, PA
Sue Knudson, SVP and Chief Health Engagement and Informatics Officer, HealthPartners
Jennifer Lamprecht, Director Quality Strategy, Sanford Health
Mariam Mohamed, Consumer Representative
Jodi Morris, MBA, Total Rewards Manager, Hawkins Inc.
Lucas Nesse, JD, President & CEO, Minnesota Council of Health Plans (ex-officio)
Melissa Pollari, VP - Quality & Provider Connectivity, Medica
Jim Przybilla, CEO, PrimeWest Health
Beth Thomas, DO, FACS, General Surgeon, Physician Executive
MN Community Measurement is looking for people who thrive on creating exceptional results and relationships. MNCM careers provide competitive pay and benefits in a collaborative and supportive work environment. We foster a dynamic atmosphere that values collaboration, credibility, responsive services and innovative solutions. We are dedicated to working with those who believe that improvement is best supported through measurement and data that is meaningful and actionable. If this sounds like you, please join us.
Current Openings: None at this time.