Add a header to begin generating the table of contents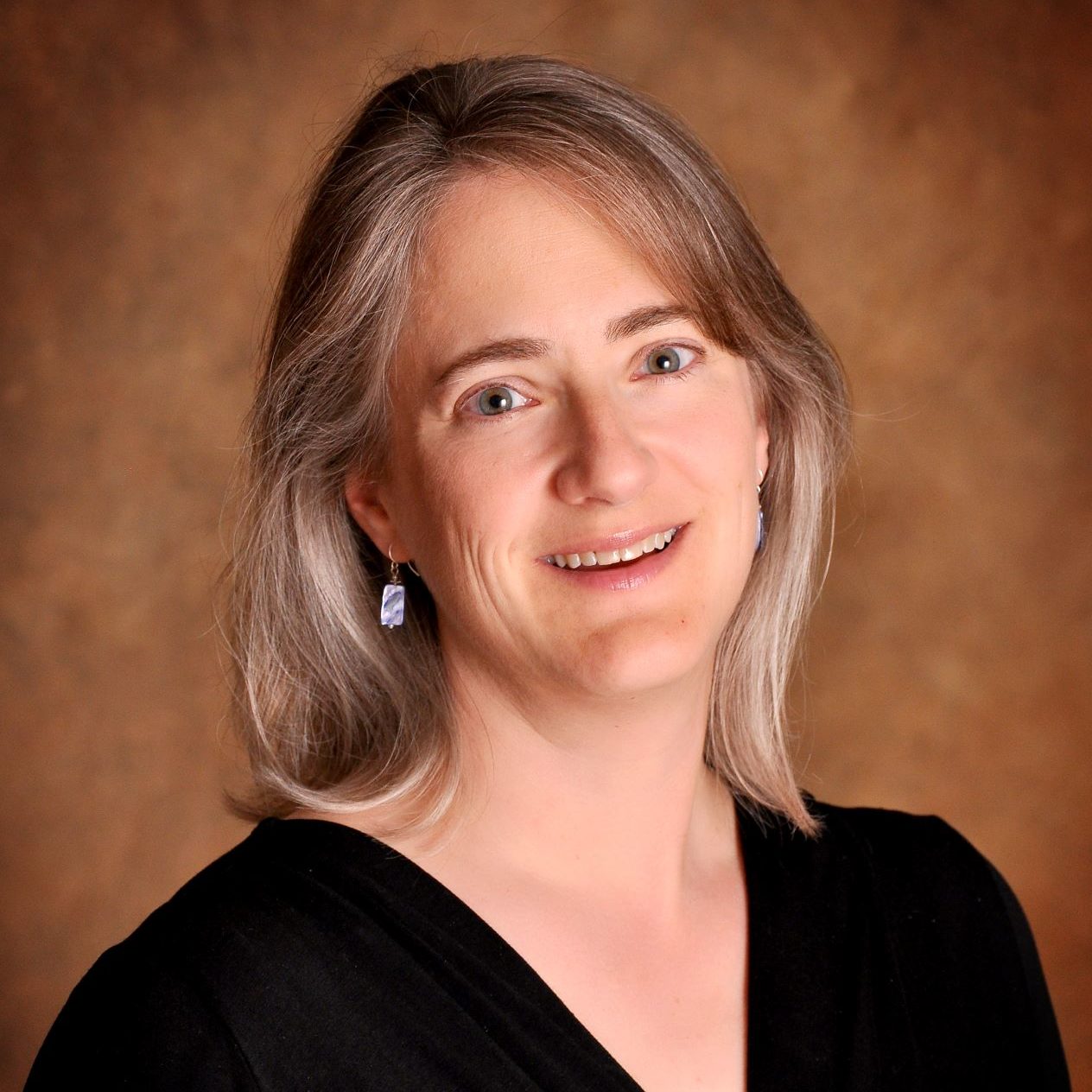 Julie Sonier, President and CEO, MN Community Measurement
In late August, MNCM published its Health Care Quality Report: Part 1 for measures calculated from clinical data collected in 2023, primarily reflecting care delivered in 2022. The report includes data for a total of 20 clinical quality measures (11 for adults and 9 for children/adolescents).
Despite improvement in 2022 for some measures – notably optimal diabetes care, mental health screening for adolescents, follow-up for depression care, and the use of PHQ-9/9M for assessing symptoms in people who have depression -- statewide performance for most measures is not yet back to pre-pandemic (2019) levels.
Statewide averages for 12 of the 20 measures included in the report showed movement in the wrong direction in 2022. Some of this was expected – for example, it is not surprising that colorectal cancer screening rates fell because 2022 was the first year that this measure was expanded to include people ages 45 to 49. However, some of the 2022 decline in statewide performance was more concerning: rates of optimal vascular care were 5 percentage points lower than in 2019, and the same is true of optimal asthma control for children.
Ongoing strains resulting from the pandemic -- including workforce and financial challenges – are likely barriers to addressing the erosion in clinical quality. Anecdotally, we have heard about clinician shortages that make it hard to even keep up with the demand for appointments, never mind doing outreach to ensure patients are getting preventive or follow-up care.
However, we also know that even getting back to pre-pandemic levels would improve care and outcomes for thousands of Minnesotans. This isn't an end goal, of course, because we know that there was plenty of opportunity for improvement even then.
MNCM brings objective, trusted data to the table to shed light on how we are doing statewide and where we have opportunities for improvement – but we will need sustained and focused attention from all stakeholders - health care providers, payers, employers, and others - to focus on this problem. This includes addressing some of the pressing issues like workforce and financial challenges that are preventing greater focus on quality improvement, as well as longer term strategies that create the right incentives and opportunities for better health outcomes for all Minnesotans.
With gratitude,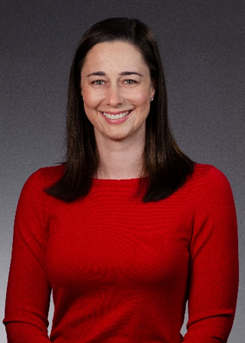 MNCM Welcomes New Board Member
MNCM is pleased to welcome a new member to its Board of Directors:
Melissa Pollari is the Vice President of Quality & Provider Connectivity at Medica. She oversees quality performance and improvement, accreditation and quality regulatory requirements, and provider connectivity solutions. She has over 15 years of healthcare experience ranging from healthcare software implementation, healthcare consulting, to various health plan leadership roles. Prior to her current role at Medica, Melissa was the Vice President of Health Services Operations for Dean Health Plan where she has been for the last 10 years. Melissa has a bachelor's degree in Business Administration from the University of Illinois at Urbana-Champaign. In her spare time, Melissa enjoys outdoor family activities including hiking and biking.
Health Care Quality in Minnesota: A Webinar Series (EHR Quality Measures)
September 21, 2023, Noon
In this first installment of MNCM's Health Care Quality webinar series, MNCM will provide an overview of the 2022 statewide results for MNCM's EHR-based quality measures, trend analysis by measure and variation in performance across medical groups and three-digit ZIP code regions across Minnesota. EHR-based quality measures included in this webinar are:
Colorectal Cancer Screening
Optimal Asthma Control
Optimal Diabetes Care
Optimal Vascular Care
Adolescent Mental Health and/or Depression Screening
Depression Care
Upcoming Opportunities for Medical Groups Onboarded Into PIPE
MN Community Measurement to Launch New Dashboard for Chronic Kidney Disease among Patients with Diabetes
In November, MN Community Measurement will be launching a new data analysis tool for medical groups and clinics onboarded into PIPE related to chronic kidney disease (CKD) and diabetes.
Diabetes is a key risk factor for developing kidney disease. Yet, there are significant gaps in identification, diagnosis, and management of CKD among adults with diabetes. For example:
Approximately 36.4% of U.S. adults with diabetes are estimated to have CKD and evidence suggests that it is underdiagnosed, despite the fact that identifying CKD at earlier stages is essential to managing its progression.1
Despite comprising of approximately 13% of the U.S. population, more than 30% of patients with end-stage renal disease (ESRD) are Black.2
Black Americans have a 3.5 times greater risk of progression from early-stage CKD to ESRD compared to White Americans.
The Dashboard will support medical groups in tracking and assessing improvement efforts related to CKD prevention, diagnosis, and treatment among patients with diabetes.
The Dashboard will be available only to participating medical groups, and not publicly reported. It will feature nine metrics covering topics related to CKD and diabetes such as CKD screening, blood glucose and blood pressure management and guideline-recommended treatment. Participating medical groups will be able to view their own medical group and clinic performance, including stratifications by demographic variables. Additionally, medical group level peer comparisons will also be available. Medical groups will also be able to request monthly patient-level gap reports, which will be made available through MNCM's HIPAA-secure FTP.
This Dashboard will be available free of charge to all medical groups that have onboarded into MNCM's PIPE system and authorize MNCM to include their data in the dashboard.
MNCM will be holding an informational webinar on Thursday, September 28 from 1-2pm. Click here to sign up. The session will be recorded and sent out to registered attendees.
For questions prior to the session, please contact Jess Donovan: donovan@mncm.org.
Sources:
1 US Renal Data System, 2021 Annual Data Report, Figure 1.1. Available at https://adr.usrds.org/2021. In the USRDS report, prevalence of CKD is estimated from the National Health and Nutrition Examination Survey (NHJANES), and is defined as eGFR<60ml/min/1.73m2 or urinary ACR>=30 mg/g. As noted in the report, these estimates are based on single measurements of eGFR and UACR, and thus are likely overestimates of CKD prevalence.
2 Social Determinants of Racial Disparities in CKD. Norton JM, Moxey-Mims MM, Eggers PW, Narva AS, Star RA, Kimmel PL, Rodgers GP. JASN September 2016, 27 (9) 2576-2595; DOI: https://doi.org/10.1681/ASN.2016010027
https://jasn.asnjournals.org/content/27/9/2576#:~:text=The%20proportion%20of%20CKD%20attributable,in%20black%20than%20white%20Americans.&text=The%20prevalence%20of%20diabetes%20is,versus%207.6%25%20in%20white%20Americans.
MNCM Fall Report Release Schedule
MNCM plans to release its annual reports for health care delivered in 2022 according to the table below:
| | | |
| --- | --- | --- |
| Report | Content/Data source | Approximate timing |
| Health Care Quality Report Part 1 | Quality measures based on clinical data collected directly from medical groups | August 2023 |
| Health Care Disparities by Race, Hispanic Ethnicity, Language, and Country of Origin (RELC) | Quality measures based on clinical data collected directly from medical groups | October 2023 |
| Health Care Cost and Utilization | Total cost of care and utilization from commercial health plans | November 2023 |
| Health Care Quality Report Part 2 | Quality measures based on data collected from health plans | December 2023 |
| Health Care Quality Top Performers | Recognizing high performance across all quality measures included in HCQR Parts 1 and 2 | January 2024 |
| Health Care Disparities by Insurance Type (MN Department of Human Services contract) | Combination of measures based on clinical data from medical groups and data collected from health plans | April 2024 |
MNCARES Study Enters Final Year - Release of Study Findings Begins and Continues through 2024
The Minnesota Care Coordination Effectiveness Study (MNCARES) is focused on learning which approaches to care coordination for patients with complex health care needs and/or high health care costs produce the best outcomes for patients. As the study enters its final year, the study team will be analyzing study data and writing papers that highlight learnings that have emerged regarding how care systems and care coordinators can produce the best care quality, utilization, and patient-centered outcomes.
This issue of Measurement Minute showcases the first paper.  Please watch for additional publications to be highlighted in the newsletter in 2023 and 2024.
Highlighted Learnings from MNCARES Series:
How do other Minnesota care systems provide care coordination?
The majority of primary care clinics in Minnesota provide care coordination services for their patients with complex medical or social needs, but there is some variety in how they do that. We surveyed leaders in 42 care systems of various sizes and locations around the state to learn about how their approaches differ. Some of what we learned was:
82% of large care systems, 40% of medium, and 25% of small ones had a social worker on their care teams, but nearly all reported addressing both medical and social needs.
Size of care system was not related to either the type of patients targeted for care coordination or the type of services provided.
Care coordination teams across care systems included: registered nurses (86%), practical nurse/medical assistants (55%), social workers (45%), nonclinical staff (40%), and community health workers (24%).
The majority (79%) of care systems bill payment sources for care coordination services.
Key takeaway: Though large and small care systems differ in resources and capabilities; different sized organizations were generally more similar to each other than different in their approach to care coordination.
Access to the full article is available here:
Solberg LI, Bergdall AR, Ziegenfuss JY, JaKa MM, Whitebird RR, Chrenka EA, Beran MS, McDonald K, Laplante B, Dehmer SP. Care coordination in primary care: mapping the territory. American Journal of Managed Care. 2023;29(10): In press. Preprint posted online July 12, 2023. https://www.ajmc.com/view/care-coordination-in-primary-care-mapping-the-territory
MNCM Hiring Senior Clinical Measure Developer/Analyst
At MN Community Measurement (MNCM), we believe data is powerful and we're using it to lead the improvement of health care in our region. MNCM is a nonprofit organization dedicated to empowering health care decision-makers with meaningful data to drive improvement. We work with doctors, hospitals, clinics, insurance companies, and state agencies to collect, analyze, and report health care data related to quality, cost, and equity of care in our region.
With Collette Cole retiring at the end of the year, we are hiring a Senior Clinical Measure Developer/Analyst position.
In accordance with guidance from the Measurement and Reporting Committee (MARC) and the Board of Directors, this position is responsible for leading the development and implementation clinical quality measures that support the community in advancing improvements in health care quality and equity.  The individual serving in this role also consults with external customers and stakeholders on the design of data driven improvement initiatives, and measure development activities that align with MNCM's mission and values.
The Sr. Clinical Measure Developer/Analyst will function in a multidisciplinary team environment, working closely with technical staff to develop and maintain measure specifications, and to guide MNCM's transition to coding, testing, and maintaining electronic clinical quality measures using Clinical Quality Language (CQL) and Fast Healthcare Interoperable Resources (FHIR). They will also contribute to the design and development of novel software tools to support measure calculation, data validation, and other data analytics related to health care quality and health equity. The incumbent plays a leadership role in the development of data standards for MNCM programs that facilitate the sharing of clinical and administrative data among health care providers and payers and consults on other mission-centric projects.  Read the full job description and link to apply here.
2024 MNCM Annual Conference
Wednesday, September 25, 2024
Minneapolis Marriott Northwest, Brooklyn Park
Join us as a sponsor or exhibitor at the MN Community Measurement Annual Conference 2024! You'll have the opportunity to engage with hundreds of health care providers, payers, business leaders, and more.
This conference will bring a focus on critical issues related to health care quality, cost, and equity. Attendees represent a diverse network of health and community leaders for a day of educational speakers and meaningful discussions.
Each year, 200+ health care payers, health care providers, quality managers, employers and business leaders, and policymakers partner together at the MN Community Measurement Annual Conference. They share best practices, lessons learned, achievements, and future plans in the areas of quality measurement, quality improvement, patient care, and cost containment.
Learn more and download the sponsor and exhibitor prospectus outlining the many benefits to sponsoring and exhibiting. Questions, please contact Kathie Pugaczewski, pugaczewski@mncm.org. We look forward to your participation in this premier event.
MY2023 Data Submission Cycle Preview
The DDS and PIPE portals will open for MY2023 submission on January 8, 2024. Please note that MNCM is no longer able to grant deadline extensions or accept data after the deadlines listed below in order to ensure timely delivery of required reports and deliverables.
Direct Data Submission (DDS):
Deadline Date
Deadline Activity
1/8/2024
All presubmission forms due*
2/9/2024
Optimal Diabetes Care & Optimal Vascular Care submission due
2/16/2024
Asthma and Adolescent Mental Health and/or Depression Screening submission due
2/23/2024
Colorectal Cancer Screening submission due
3/1/2024
Depression Care submission due

*NEW: Presubmission forms will no longer be accepted after the portal has opened for submission.
PIPE:
Deadline Date
Deadline Activity
11/17/2023
PIPE Data Submission Certification** due
2/2/2024
Complete final imports for all data through the end of 2023 dates of service
2/16/2024
Complete all measure calculations and submissions

*NEW MY2023: Medical Groups that previously submitted through PIPE will need to complete PIPE Data Submission Certification to confirm if significant changes have been made to the PIPE queries. More information, including a list of all questions included in the form will be provided in October.
Reports
View all past reports published by MNCM, including reports on Disparities by Race, Ethnicity, Language, and Country of Origin; Cost & Utilization, Quality, Disparities by Insurance Type, and more.
Reports
Explore resources and materials from past MN Community Measurement live events and webinars. MNCM Publishes past webinar recordings as well as slides from the sessions, if possible.
Recent Reports Released by MNCM
Minnesota Health Care Quality Report Part 1: Clinical Quality Measures Reported by Medical Groups Results 

Results for care delivered in 2022
MNCM archives recent reports on its website under the Reports and Data Section. View all past Reports
---
Recent Webinars
Health Care Quality in Minnesota: Disparities by Insurance Type
May 23, 2023
As the health care system continues to recover from the impacts of COVID-19 on care delivery, quality measurement provides valuable insights into a variety of health topics that continue to have opportunities for improvement across Minnesota.
In this installment of MNCM's Health Care Quality webinar series, MNCM provided an overview of the Minnesota Health Care Disparities by Insurance Type Report. This report was completed in collaboration with the Minnesota Department of Human Services (DHS) and includes analysis of statewide results segmented by Minnesota Health Care Plans (MHCP) and Other Purchasers (e.g, commercial, Medicare). Additionally, statewide results by the MHCP population are further segmented by Race, Ethnicity, Language and Country of Origin (RELC). The webinar also featured insights from DHS, including how they utilize this report in their work towards quality health care for Minnesotans.
View the Webinar | View the Slides
Did you know?
MNCM keeps an archive of past events, including recordings, slides, and any handouts — on its website. Visit the Past Events and Webinars section of the MNCM website to view past sessions.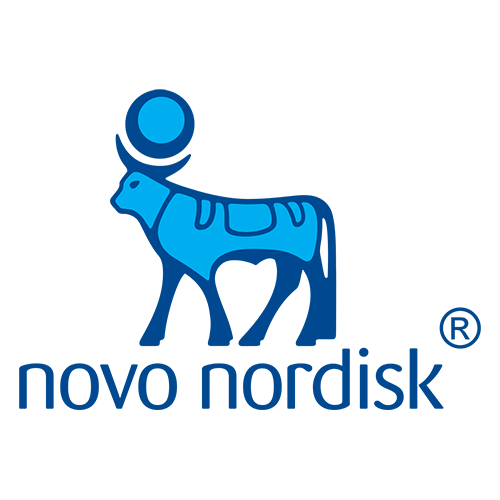 Thank you to our Current Mission Supporters
Financial support is essential to sustain and grow our objective, unbiased work. Our Mission Supporters help assure our independent work continues.
For more information, or to join this program, please reach out to Joe Flannigan at flannigan@mncm.org.
MNCM values engagement by its members, employers, and industry partners to support MNCM's mission. Below are several options to support MNCM and engage with us.
Supporting Membership (for Medical Groups and Advocacy Organizations)
Supporting membership is a great way to show your support and commitment to improving the quality and affordability of health care in our community through collaboration with other stakeholders.  It also supports MNCM's efforts to make quality measurement easier so clinic staff can spend more time on improvement activities. Annual membership dues are designed to be affordable and for medical groups are based on the number of providers reported by the medical group through annual registration for data submission.
Benefits of Membership:
Access to Interactive Benchmarking Tool, allowing you to compare your organization with several other peers on many different facets of quality, performance, and cost;
Discounts on MNCM Events, including the MNCM Annual Conference;
Access to MNCM Dynamic Tables;
And more!
View details about supporting membership
Thank you current, MNCM Supporting members: