Collaboration Blog | March is Colorectal Cancer Awareness Month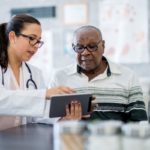 By Matt Flory (American Cancer Society) and Jessica Donovan (MN Community Measurement)
In Minnesota, colorectal cancer is the third most common cancer and the second leading cause of cancer death. Routine screening can detect cancer earlier, even before symptoms occur, which makes it easier to treat. In some cases, precancerous polyps detected during screening can be removed and most patients do not go on to develop colorectal cancer.
MN Community Measurement (MNCM) collects and reports colorectal cancer screening data for over 700 clinics across Minnesota. The following screening tests are captured in the Colorectal Cancer Screening measure: colonoscopies, sigmoidoscopies, CT colonographies and stool blood tests. In the 2019 report year (2018 dates of service), the majority of the screening tests used in Minnesota were colonoscopies (89.7%), while stool blood tests were the second most common (9.8%). Of the stool blood tests used, the Fecal Immunochemical Test, or FIT, was the most common. With the variety of screening tests available, including some that can be used at home, providers can work with patients to select the test that is most appropriate for the patient.
For over a decade, Minnesota stakeholders have been partnering to increase state and local screening rates with a goal of reaching 80% in every community. In MNCM's most recent Health Care Quality Report, there are over 50 clinics that have already met or surpassed this goal. An analysis of population screening data by county, shows that 21 counties across Minnesota surpass the overall average of 71% among the 87 counties. However, there remains significant variation across the state, indicating opportunities for improvement. Data for county level colorectal cancer incidence and mortality is available on the Minnesota Department of Health's website.
Additionally, there remains opportunities for improvement within certain demographics:
Both men and women between the ages of 50 – 54 have significantly lower rates of screening compared to older age groups.
Men between the ages of 50 – 64 have significantly lower rates of screening compared to women of the same age range. However, men between the ages of 70 – 75 have significantly higher rates of screening compared to women of the same age range.
Non-English-speaking patients have significantly lower rates of screening compared to English-speaking patients.
Populations of color have significantly lower rates of screening compared to White patients.
The National Colorectal Cancer Roundtable has published a number of materials for providers interested in increasing their colorectal cancer screening rates, including a Clinician's Reference and a Messaging Guidebook. For additional questions about available resources, please contact Matt Flory (matt.flory@cancer.org) at the American Cancer Society.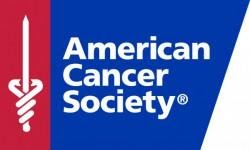 At the American Cancer Society, we're on a mission to free the world from cancer. Until we do, we'll be funding and conducting research, sharing expert information, supporting patients, and spreading the word about prevention. All so you can live longer — and better.

MN Community Measurement (MNCM) is a nonprofit, multi-stakeholder collaborative organization that empowers the community with data and information to drive improvement in health care cost and quality. Collaborators include physicians, hospitals and health systems, health plans, employers, consumers, and state government. MNCM specializes in developing, collecting, analyzing, and publicly reporting information on health care quality, cost, and patient experience. Additional reports published by MNCM can be found on mncm.org.