How do other Minnesota care systems provide care coordination?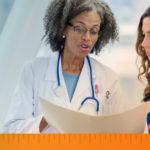 MNCARES Study Enters Final Year – Release of Study Findings Begins and Continues through 2024
The Minnesota Care Coordination Effectiveness Study (MNCARES) is focused on learning which approaches to care coordination for patients with complex health care needs and/or high health care costs produce the best outcomes for patients. As the study enters its final year, the study team will be analyzing study data and writing papers that highlight learnings that have emerged regarding how care systems and care coordinators can produce the best care quality, utilization, and patient-centered outcomes.
This post showcases the first paper. Please watch for additional publications to be highlighted in the newsletter and blog in 2023 and 2024.
Highlighted Learnings from MNCARES Series:
How do other Minnesota care systems provide care coordination?
The majority of primary care clinics in Minnesota provide care coordination services for their patients with complex medical or social needs, but there is some variety in how they do that. We surveyed leaders in 42 care systems of various sizes and locations around the state to learn about how their approaches differ. Some of what we learned was:
82% of large care systems, 40% of medium, and 25% of small ones had a social worker on their care teams, but nearly all reported addressing both medical and social needs.
Size of care system was not related to either the type of patients targeted for care coordination or the type of services provided.
Care coordination teams across care systems included: registered nurses (86%), practical nurse/medical assistants (55%), social workers (45%), nonclinical staff (40%), and community health workers (24%).
The majority (79%) of care systems bill payment sources for care coordination services.
Key takeaway: Though large and small care systems differ in resources and capabilities; different sized organizations were generally more similar to each other than different in their approach to care coordination.
Access to the full article is available here:
Solberg LI, Bergdall AR, Ziegenfuss JY, JaKa MM, Whitebird RR, Chrenka EA, Beran MS, McDonald K, Laplante B, Dehmer SP. Care coordination in primary care: mapping the territory. American Journal of Managed Care. 2023;29(10): In press. Preprint posted online July 12, 2023. https://link.edgepilot.com/s/eeda2f3a/E8lmfPO8LUq_Ida9p6rB-A?u=https://www.ajmc.com/view/care-coordination-in-primary-care-mapping-the-territory