Innovation Blog | MNCM Launches New PIPE User Group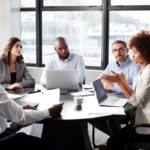 By William Muenchow, Director of Information Systems and Technology
MN Community Measurement (MNCM) has officially launched its first PIPE User Group (PUG) Community Forum within the MNCM Online Academy! The online forum will allow registered and interested PIPE participants to share ideas and get involved with other organizations that are either in the process of adopting PIPE or have already integrated the new application. The forum is also a great tool to submit any PIPE related questions you may have and to get your questions answered by MNCM staff or other registered PIPE users.
MNCM will be posting to the forum regularly but will also be using the following schedule to post monthly updates:
First Friday of the Month: Process Intelligence Updates. These updates will include the latest softbots that MNCM is developing and ideas for the community on how they could adopt the softbots into their workflows.
Third Friday of the Month: Performance Engine Updates. Updates are focused on the PIPE Data Standard, clinical quality submission and validation under the PE, and all other tools that are embedded in the new PE system.
To begin the process of accessing the MNCM PUG Forum, please do the following:
Register with MNCM Academy: https://mncmacademy.org/login/signup.php
To access the PUG Community, you will need to request a one-time enrollment key. Please e-mail support@mncm.org with the topic of PUG Enrollment Key Request. In the body of the e-mail, please include your name and the organization that you represent. You will need to e-mail MNCM from your organizational e-mail address for verification. After MNCM receives your request, an enrollment key will be e-mailed to you to access the course.
After you register and you have received your enrollment key, you can self-enroll in the PUG Forum by pointing your browser to: https://mncmacademy.org/course/view.php?id=18
You will be asked for the one-time enrollment key. If you have any other questions, please do not hesitate to reach out to MNCM at support@mncm.org.